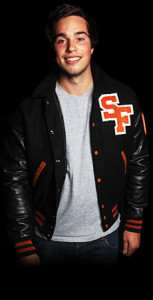 About us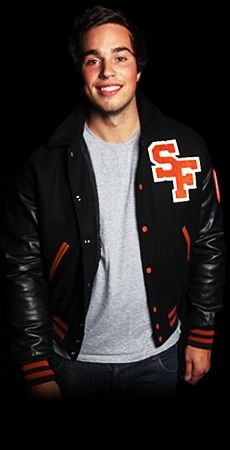 Letter Jackets And More Store has grown to become Spokane Washington's most sought after brand.
We provide top quality, original, varsity letterman jackets and custom designed clothing. We offer the largest selection of letter jackets that can be made plain or with personalization created by our customers.
In addition to our massive selection of styles and colors we will also custom make any of our
jacket styles one-at-a-time…. Our color combinations are almost unlimited.
All of our jackets are available in childrens' sizes 4 through adult sizes 60,
We also have regular and tall sizes as well including the new slim fit.
With over 20 years in business, We take pride in sourcing the finest wools and leathers to insure long life for every garment. We offer a rainbow of athletic colors to cover all teams and clubs throughout the world. There is no minimum order, we will make as little as one jacket, and we offer quantity discount rates to teams, clubs, groups and organizations. The decoration and personalization that we apply to our jackets is the 'old fashioned' and 'traditional' style of felt lettering … just like they used back in the day. Any jacket we offer can be customized with names, numbers and designs. Our jackets have been, and continue to be, worn by some of the most notable schools around the state.
"YOU ARE AMAZING!!!!! And so very, very talented! The jacket is absolute beautiful! We love how the Trojan logo turned out and all the personally designed patches!"
"Absolutely a good store, very personable, friendly and willing to help with suggestions and service. See them for all of your embroidery needs."
"I had my central valley volleyball letterman's jacket done here and loved how easy and inexpensive it was! And the jacket came back very quickly too!"
"I visited the Letter Jackets & More Store in the valley and found the people there to be very competent, they have a wonderful product, and they offer many other amenities."